Gorilla Trekking Safaris in Africa (Uganda, Rwanda, & Congo) Gorilla Safari Tour
Gorilla trekking is one of the highlights of all visits to Uganda and Rwanda and is probably the main reason many people visit these two destinations. Find information on gorilla trekking holidays to see wild gorillas and how to get permission. Gorilla trekking is defined as a walk through the tropical forests of Africa to see mountain gorillas in their natural habitat.
Ultimate Gorilla Trekking Tours to East Africa – Confidence Tours
Frequently Asked Questions About Gorilla Tours to Africa
Where Stay on Gorilla Tour?
Choosing the best safari lodge or accommodation depends on how much you can afford. Some hostels charge up to $ 2,500, but budget hostels can go as high as $ 50 in double rooms. Information on facilities, places, meals, services, etc.
Where can I find African Gorillas?
You can see gorillas in Uganda, Rwanda, and Congo on the gorilla trekking trails. However, keep in mind that gorillas are mainly divided into mountains and plains and contain two other subspecies. Rwanda and Uganda are recommended for mountain gorillas and the Republic of the Congo is recommended for lowland gorillas. Mountain gorillas can be found in the Democratic Republic of the Congo, but in some areas, it has been difficult due to domestic instability.
Some tourists think they can find gorillas even if they choose a safari in Tanzania! This is a mistake. However, Tanzania and Kenya can be a great addition to a safari, especially during wildebeest migrations, as herds of animals migrate across the Mara River to the Serengeti plains! On Google, you will find searches like Kenya Gorilla Travel. There are no gorillas in Tanzania, Kenya, and South Africa.
This is a multipurpose safari and it is always recommended to visit it, especially in East Africa. In general, lowland gorillas are small, with distant gray-brown fur and distinct brow bones, while mountain gorillas are large, with dark black fur. Mountain gorillas are one of the most abundant primates in the world, with fewer than 800 living in the wild in Africa. In contrast, in the Republic of the Congo alone, there are more than 100,000 western lowland gorillas.
Uganda Gorilla Trekking Destination
Uganda has two gorilla trekking safari sections, Bwindi Impenetrable Forest National Park and Mgahinga Gorilla National Park. There are a total of 18 gorilla groups or families and only one group can be tracked per day. The Bwindi primeval forest is home to 17 gorillas, making it the best place or park to see wild gorillas. Bwindi is an ancient forest inhabited by 90 mammal species, and 11 primates, including black and white Columbines monkeys.
Luxury Gorilla Trekking Safari for Excursions
The most luxurious gorilla tour takes place in Rwanda's Volcanoes National Park. Gorilla trekking permits cost $ 1,500 per person, but a luxurious nine-day Rwanda safari costs over $ 15,000 if you sleep in luxury lodges like Rwanda's Bisate Lodge, Singita Kwitonda Lodge, and Sabyinyo Silverback Lodge. In Uganda, Clouds Lodge, Mahogany Springs, and Gorilla Forest Camp lead the way.
Cheap Gorilla Trekking Tours in Africa
The cheapest gorilla pass is $ 450 in Congo and $ 600 in Uganda. Budget accommodation on the Uganda Gorilla Tour in Bwindi National Park starts at $ 100 per night. Choose from Bwindi Backpackers Lodge, Gorilla Valley Lodge, and Buhoma Community Rest Camp. Mohabra Hotel is the cheapest hotel in Rwanda.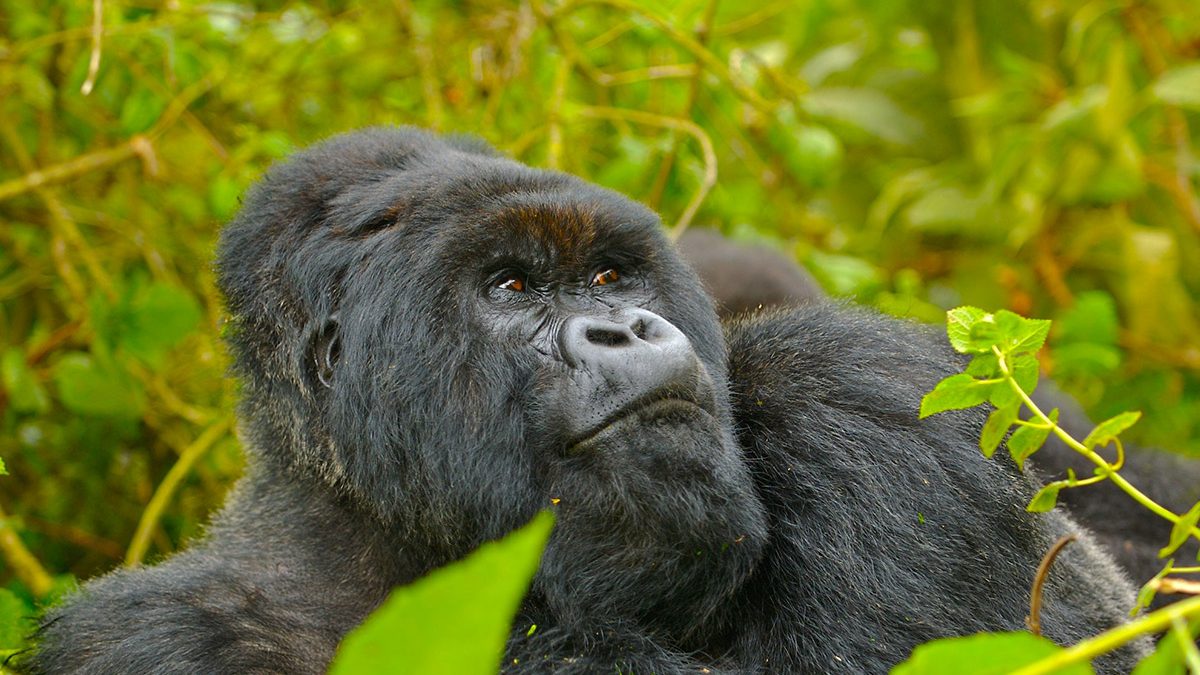 Which Countries Offer the Best Opportunities for Gorilla Trekking? Comparison Between Uganda and Rwanda
This is a very difficult question as they are all forest gorillas! Almost the same environment. It is not recommended to compare Uganda with Rwanda as Uganda has more games than Rwanda. In addition to mountain gorillas, you can visit Murchison Falls and see other primates in the Kibaale Forest National Park. In terms of cost, keep in mind that the gorilla pass in Rwanda has recently been raised to $ 1,500 per person, and in Uganda, it will be $ 700 per person.
The pass offers a group of 8 people per hour with a mountain gorilla. If you are threatened by the prize, look at it from this perspective as it contributes to the protection of mountain gorillas. In the form of Thanksgiving, you will be rewarded for an hour as you enjoy watching mountain gorillas. Agency. Keep in mind that only 80 people can see gorillas in their natural habitat every day. Their habitat is so fragile that it leaves a trail every time you walk through this forest. In short, Uganda is a great place to see gorillas.
How Difficult Is the Gorilla Trekking?
The numerical ratings for gorilla trekking range from 50 to 100. Difficulty Level: Average Height There are many factors that influence the difficulty of gorilla trekking, the most common being fitness. Others include weather conditions and the weight of the bag. You can ask about groups of gorillas that increase your fitness.
Porters are important, trekking with gorillas is not too difficult, some people did it in the 60s and 70s. So how daunting is this walk? First, 60% of Bwindi National Park cannot exceed 6600 feet above sea level. The total elevation of the park is 3,904-8,553 feet, and there are very steep slopes in some areas. Depending on the gorilla's family, the experiment can last from 2 to 6 hours.
What Can You Expect from A Gorilla Trekking Safari?
Leave your comfortable bed early on the day of your flight. You will arrive at the briefing point at 7:30 am. After the briefing, each of the eight tourists is assigned a different tracking method. When looking for a gorilla trekking tour, head into the forest with your guide and ranger. In the forest, you can see monkey seeds, butterfly seeds, mammals, and more.
Sometimes the jungle is tough and requires a good level of strength. Expect a muddy sweat at the end of the day. If you see a gorilla, you can take a picture with your camera or iPhone, but avoid the flash. Otherwise, you can charge the gorilla. You will spend 40 minutes to an hour with these gentle giants. It will be a life-changing experience. After your trip, you can choose to return to your accommodation or try Bunkamura.
How About A Gorilla Trekking Habituation Experiment?
Gorilla skill is training wild gorillas to get used to humanity. Gorilla was trained for three years by researchers and park rangers. During the training, you can join a group of researchers and animal keepers. Only 4 visitors are allowed. This makes it stand out. The cost of a gorilla habit is $ 1,500 per person per day. The most exciting thing about this experience is that you are actively getting used to the gorillas!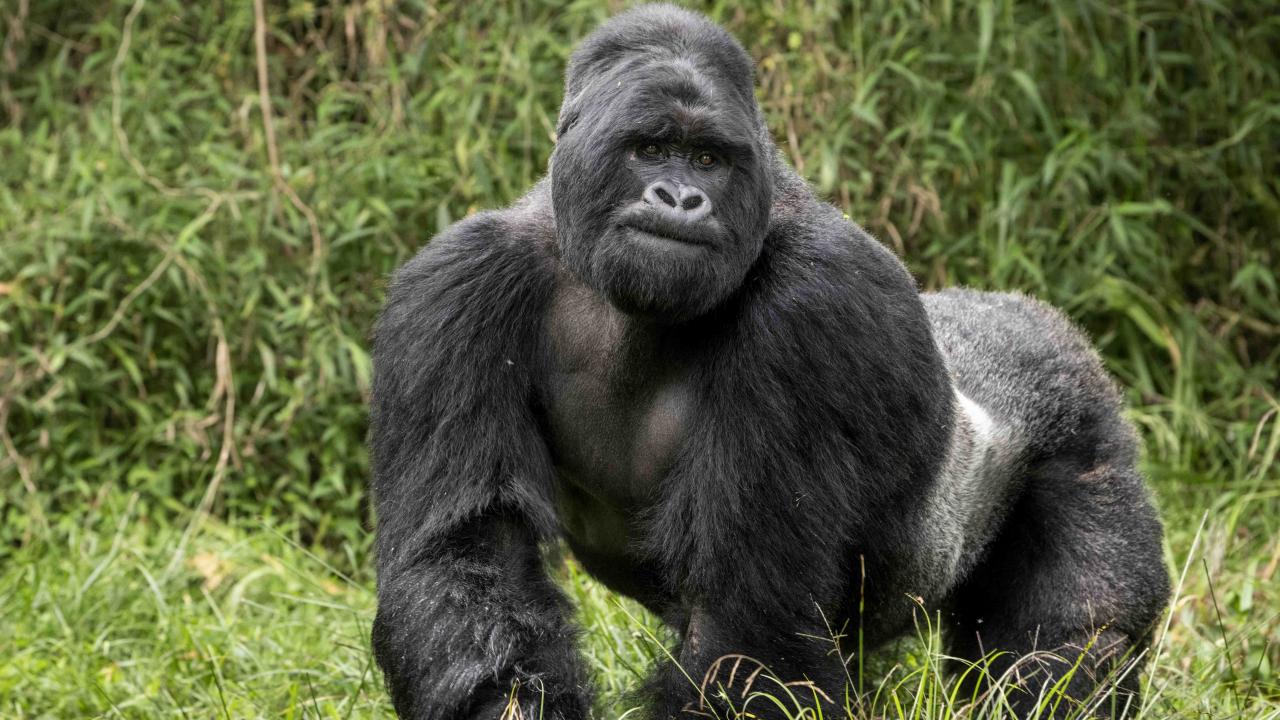 How to Obtain the Permit for The Gorilla Trekking in Uganda?
In Uganda, gorilla trekking takes place in Bwindi Forest National Park or Mgahinga National Park. However, due to the asymmetry of the Mgahinga gorillas, most of the tracks sold are for Bwindi NP. In Uganda, the price of each gorilla permit is $ 700. Keep in mind that April, May, and November of recent years cost $ 450, but these offer no longer exist. In one day, around 72 people traveled to Bwindi to see the gorillas, and only eight were able to see the gorilla families.
It is highly recommended that you book a gorilla permit with a safari agent. The most glaring mistake is booking a gorilla family away from your chosen accommodation! The roads to Bwindi and the different regions are often difficult. This is a remote location. If you want to do your own gorilla trek to save money, it can cost even more. Safari guides are trained to help you.
Price allowed for Gorilla Trekking Safari
The Ugandan gorilla permit costs $ 700 (1 hour on a gorilla)
Permit for Rwandan Gorillas costs $ 1,500
Congo Gorilla trekking permit costs $ 400
Citizens of East Africa paid 250,000 shillings for the permit
Many travelers who have tried gorilla trekking realized this process was tiring and opted for a quicker and less stressful option of booking a trekking permit through a local Uganda safari operator. These tour operators typically charge a $ 60 to $ 100 fee per pass. These gorilla tour companies do not charge for the purchase of a gorilla pass when using other tourism services such as transportation, but if authorization is required, add up to $ 100 for each gorilla pass booked.
I will charge you a commission. They need to call, so choose a permit from the Uganda Wildlife Authority and give it to you and other administrative costs. The process is very similar to the one above, but travel agents usually speed up bookings so you can check your gorilla's permission first.
Enter the date of your Uganda tour and specify the date of your gorilla tour
Let us know if your preferred date is available for your flight and make a temporary booking.
Your bank details will be sent to you so that you can send your gorilla pass or pay by credit card.
A confirmation e-mail regarding the transfer will be sent. Don't forget to ask your bank to debit your account for bank charges for your transaction. If you book the rest of your tour through them, they don't need the extra money for the gorilla pass. Additional costs are incurred when obtaining the permit, such as telephone communication and transport.
Attach a copy of your passport for the details with which you register your permit. Usually, they just need your full name, nationality, and passport number
Your name will be registered and you will be given a gorilla permit. Upon receiving the payment, they purchase a gorilla permit, and even with that permit, they have about 98% chance of seeing a gorilla, but not 100% can see a gorilla.
Please note that Ugandan tour operators usually purchase permits of up to 80% discount for up to 2 years, up to the exact date of the gorilla trekking, through a joint CAR organization. Each affiliated agency can purchase up to 20 permits per month. However, people not covered by CAR can purchase up to two Gorilla Passes each month, three months before the scheduled Gorilla Trekking Month, once bookings begin on the first business day Monday through Friday. Subscriptions not sold at the beginning of the date will be resold the next day with no limit to the number of subscriptions sold by a single employee or even an individual.